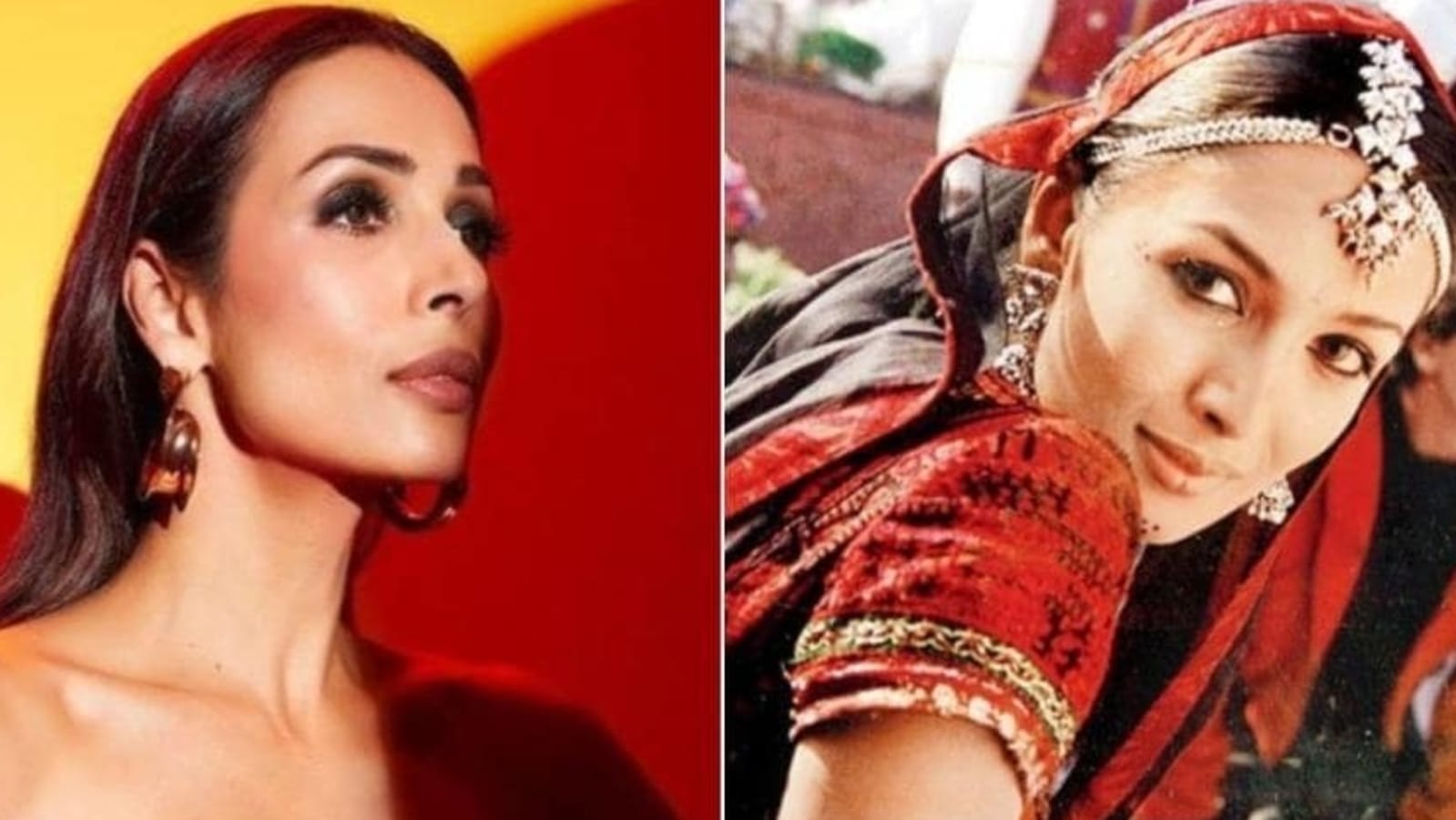 Malaika Arora recalled shooting for Chaiyya Chaiyya which was a part of the 1998 Mani Ratnam film Dil Se. In the iconic song, Shah Rukh Khan and Malaika Arora danced on a moving train. In a new interview, Malaika said that during the shoot, Shah Rukh was worried about her and that she was tied to the train using a harness for protection. Also read: Watch Shah Rukh Khan dancing to Chaiyya Chaiyya on his birthday
Earlier, during a 2017 interview, Shah Rukh, who played the lead role in the film co-starring Manisha Koirala and Preity Zinta, had spoken about shooting Chaiyya Chaiyya, and said that it was 'very scary' to film on a moving train. He had revealed that while shooting for the song, the dancers were tied to the train for protection. Shah Rukh had added that he was left loose as he had to jump and whirl in the dance sequences.
Recalling the Chaiyya Chaiyya shoot, Malaika told Bollywood Bubble in a recent interview, "He (Shah Rukh Khan) insisted that I should be (on harness) because he was worried that I may fly off the train. And then first we said no because it's difficult to dance na (no), imagine one part of you being harnessed and tied like that. But yeah, we did."
Shah Rukh Khan-starrer Dil Se featured a number of songs, of which Chhaiya Chhaiya was one of the most iconic. Chaiyya Chaiyya was sung by Sukhwinder Singh and Sapna Awasthi, and was choreographed by Farah Khan. She had won the Filmfare Award for best choreography for the song that year.
Chhaiya Chhaiya was composed by AR Rahman and penned by Gulzar. In a 2020 interview, Malaika had said that Chaiyya Chaiyya should not be recreated and should never be touched as it was 'iconic'.
Malaika is all set to make her OTT debut with Moving In With Malaika. The show will take viewers into Malaika's life and daily routine, and give a glimpse of her private life. Moving In With Malaika will start streaming from December 5 on Disney+ Hotstar.
Trending Topics to Follow