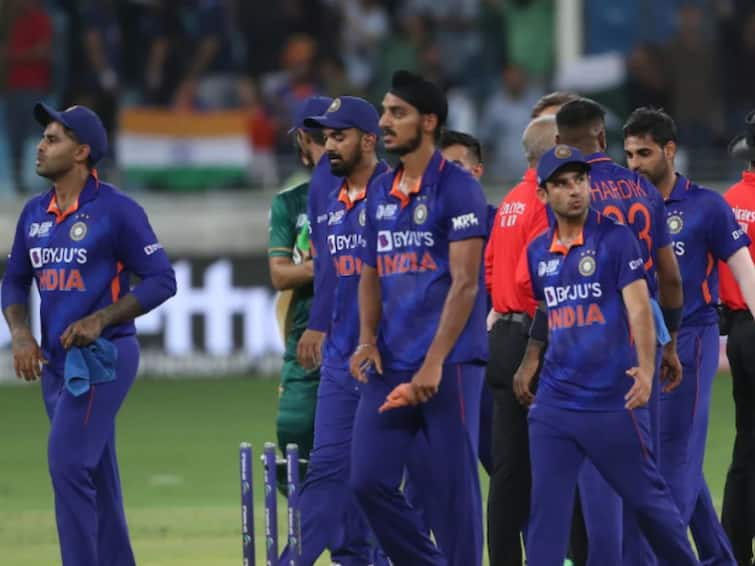 New Delhi: Former India opener Sunil Gavaskar shared a straightforward opinion following team India's humiliating 10-wicket defeat to England in the ICC Men's T20 World Cup 2022 semi-final at the Adelaide Oval. Team India's much-maligned bowling attack and an inconsistent top order has once again managed to bag the limelight in the aftermath of India's exit from the tournament.
Sunil Gavaskar predicted the Indian camp might see a few retirements coming up after another disappointing ICC tournament. India's early exit in tournaments during the knockout stage has become quite a familiar story. The last time India won an ICC tournament was under MS Dhoni's captaincy, the 2013 Champions Trophy.
ALSO READ | Sachin Tendulkar Comes Out In Support Of Team India, Says 'A Coin Has Two Sides'
"There will be some retirements also coming through, you never know. This is not the time to think about it. You really get away from it, give it a lot of thought but there are a lot of players in their mid-30s who would consider their position for the Indian T20 team," Gavaskar told the broadcaster after IND-ENG match.
Gavaskar asserted that Hardik Pandya, having won IPL as a captain in his first assignment, will lead a 'completely different' Indian team after the T20 World Cup.
"For the tour of New Zealand, it's a different team. The team is going there under Hardik Pandya. He will begin to put his stamp on the team because clearly, the selection committee has sent a signal that he, having won the IPL in his first assignment, as a captain, they have marked him out as captain for T20s. So I think with Pandya, it will be a completely different team," the former Indian opener added.
Love cricket? Participate in this free Wah Cricket Quiz to test your knowledge and get a certificate. Don't forget to share with your friends.