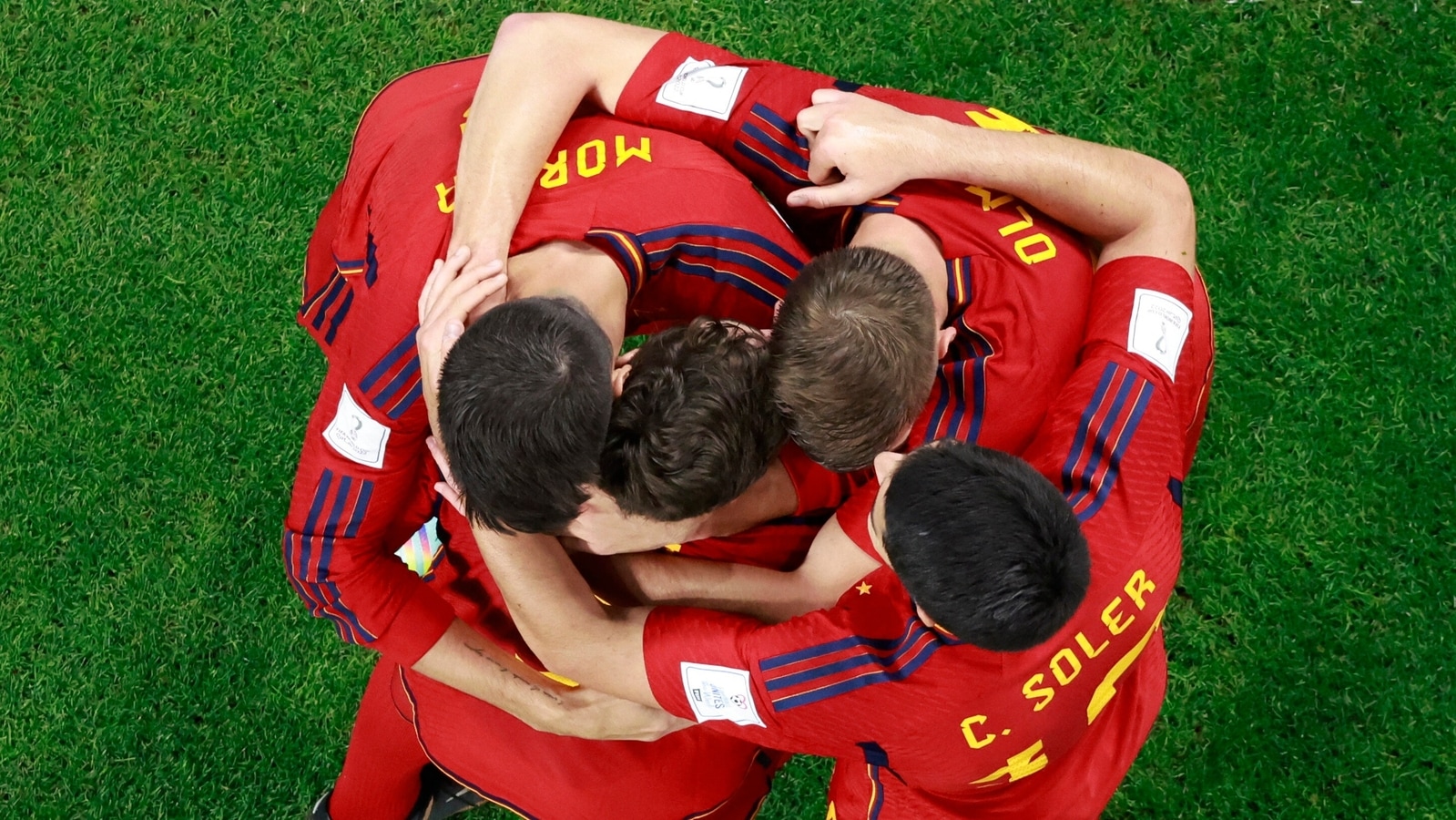 Run, pass, run. The ball is a treasured possession, treat it like your friend. It is a relationship that takes time to build but like with friendship it can be a lifelong thing. If done well, if done right, it can leave opponents at a football game chasing crooked shadows. It can have them in a trance. One Costa Rica couldn't get out of despite Bryan Oviedo's early exhortations. By then, Spain were 2-0 up. That match though was barely 25 minutes old.
It was 3-0 by the 31st and 4-0 by the 54th so neither Oviedo's nor coach Luis Fernando Suarez's half-time talk got Costa Rica out of their stupor. Inside 13 minutes, Spain had 79% possession. By the 40th, it was 86%. At half-time, Costa Rica had completed 73 passes; Spain more than 500.
The trend continued and by the time the dust settled, Spain had won 7-0 to record their biggest victory in the World Cup.
When Spain are in the mood, football is an exercise where a left-back, Jordi Alba, wins a penalty; Ferran Torres scores without looking at the goal and Pedri and Gavi remind of the midfield duo of Xavi and Andres Iniesta who were Spain's heartbeat through a period of domination between 2008-12.
It can be a lesson in geometry, of triangles isosceles, scalene and equilateral. Children are taught them in middle school; if they follow Spain at this World Cup learning could be fun. For an idea, revisit the build-up which culminated in an 11th minute goal by Dani Olmo, one that had a give-go between him and Gavi whose part-cheeky, part-audacious chip took a deflection. Or the fifth in the 74th when Alejandro Balde drove down the middle, found Alvaro Morata whose pass played back was converted by Gavi by sticking out a leg like it was a billiards cue stick.
Olmo could have scored earlier, his controlling Pedri's long ball a lesson in technique, but the shot was saved by Keylor Navas. The goalie who spent eight years in Spain and now shares a club with Lionel Messi though should have done better in the 21st minute with Marco Asencio's drive after Alba turned provider but had no chance when Alba was felled as Ferran Torres converted a penalty in the 31st. By then at an Al Thumama Stadium where empty seats were an eyesore, there were hugs, tears and cheers among fans in Spain's red.
Navas was responsible for the fourth too, having left charge and been caught in no man's land in the 54th minute. Torres shielded the ball from Oviedo and scored with his back to goal. Maybe the sixth too in the 90th minute for he could only palm Nico Williams' delivery into the path of Carlos Soler. By the time Morata struck the seventh (90+2), even coach Luis Enrique looked sated.